Animation de chantier en Espagne "LEADER SHIP"
Début de l'événement : 13-06-2022
Fin de l'événement : 23-06-2022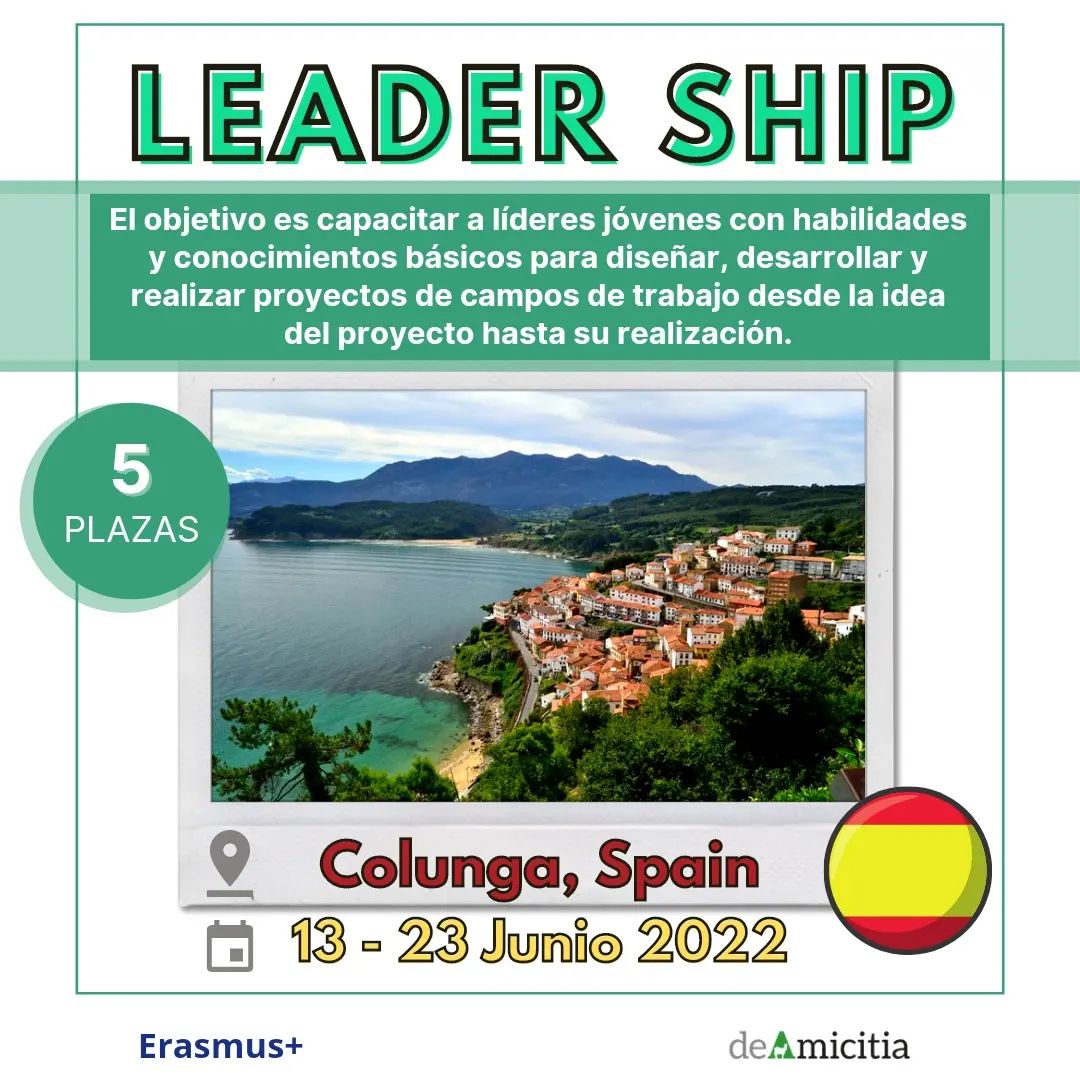 The project will be held in COLUNGA, ASTURIAS, Spain with the participation of Spain, Ukraine, France and Finland.
It aims to empower young youth leaders with basic skills and knowledge to design, develop and
realize project of work camps from project idea to its realization.
The main objective is to give young people more active role in creation of projects.
Through discussions, simulations, role playing and artistic expression participants will share
experience and knowledge about leading a workcamp.
It will be asked from the group leaders to facilitate some sessions with the help of the facilitation
team.
Also the participants will prepare some workshops during the project and present them.
The topics that we will work on will be:
• What is volunteering?
• Presentations of the participants about their volunteering experiences
• Environmental education in volunteering projects.
• Logistics of a camp
• Leadership, tasks and responsibilities
• Youth projects for teens
• Impacts of projects, etc.
Number of participants: 24
Age of participants: 18-30
Requirements: having participated in or leaded a workcamp
Accommodation will be in the youth hostel of the town.
Accommodation and lodging are 100% covered by the Erasmus+ grant. Travel expenses will be covered up to a maximum amount of 275€.
---
Elodie: workcamp.in@solidaritesjeunesses.org
---